GIS247 - Accreditation
At GIS247 we provide high quality e-learning solutions for ArcGIS, MapInfo Professional and QGIS software.
Our courses are developed by highly qualified trainers who are recognised by various professional bodies and have a wealth of experience. As a result our training courses are accredited by a number of highly regarded GIS related professional bodies. Completing training at GIS247 entitles you to claim various points and credits towards their recognised professional awards.
In addition, GIS247 offers a comprehensive assessment of each course, enabling you to achieve certificates. This is a marked process, providing proof of developed skills.

---
The GIS Certification Institute

The
GIS Certification Institute
(GISCI) offers an industry-wide, internationally-recognized, software-independent Certification and is available to geospatial professionals around the world.
The award of GIS Professional (GISP) status is bestowed to those who fulfil their rigorous application programme. Those awarded GISP status must demonstrate a high educational achievement, professional experience and contribution towards the profession. All GIS247 courses and modules are recognised and can be followed to earn educational credits towards the compulsory educational requirement part of the GISP award application and certification renewal.
---
Royal Geographical Society

The
Royal Geographical Society
(with the Institute of British Geographers) is the UK's learned society and professional body for geography. The RGS provides a respected scheme for the achievement of chartered status. Those awarded CGeog status must demonstrate a high educational achievement, professional experience and undertake an ongoing commitment to continuing professional development (CPD). Maintenance of CGeog status requires a minimum level of CPD per year. Completing GIS247 training provides CPD points towards the application for and maintenance of the CGeog status including sub disciplines, such as General and GIS.
---
The Association for Geographic Information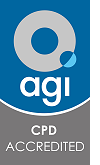 The
Association for Geographic Information
(AGI) has joined with the Royal Geographical Society to support those who seek Chartered Geographer (CGeog) status or wish to maintain an official record of their professional development. The AGI's continuing professional development (CPD) scheme requires a number of points annually. All courses at GIS247 are recognised and provide points towards the AGI's CPD scheme.
'Continuing Professional Development is the systematic maintenance, improvement and broadening of knowledge and skill, and the development of personal qualities necessary for the execution of professional and technical duties throughout one's working life'.
---
For more information on the opportunity to undertake GIS247's training assessments and how the various accreditation schemes are implemented click
here...