About Us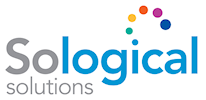 Sological Solutions started to provide training, consultancy and data services to the GIS industry in January 1997. We were the first company to offer independent GIS training in the UK, initially in Esri products. Through this success we quickly expanded to provide training in MapInfo Professional and QGIS and other related software.
Our training material is developed and maintained in-house by our specialist training team. Each member is highly qualified and has a number of years of experience of using GIS 'in the real world' in both consultant and technical roles in a range of application areas. Therefore our trainers have both the knowledge and experience to ensure that the content of our training is effective and addresses the real issues of getting the best out of any investment in ArcGIS, ArcGIS Pro, QGIS and MapInfo software.
We have successfully delivered a range of training from our own programme to a number of customers from sectors including local and central government, the marine environment, petroleum industry, utilities, engineering, rescue services, research institutions, environmental and conservation, transport and health. A number of these customers have also requested and received various bespoke training programmes to support their GIS users and also to expand the expertise of their GIS specialists. Therefore we are well placed to understand, develop and deliver training to accommodate specific requirements in different application areas and for different levels of user.
We also provide a range of other GIS based services and products. Sological Solutions have developed and implemented a number of innovative products to enhance and improve proprietary GIS software. We were also the first to develop a specialist Data Enhancement Service to the UK's GIS data users. This revolutionised the usability of key datasets and supported the efficient creation of land and property units, land use identification and land contamination categorisation. Our expertise and experience also allows us to provide consultancy services on a range of GIS related areas. This ranges from recruitment to GIS implementation and management on a company basis to one-to-one support in using GIS in research projects.
GIS247 is an initiative by Sological Solutions that makes our training available as eLearning to a global audience.
Through GIS247 we are able to provide access to our courses and modules globally on a per company basis. It is a great way for GIS users to have flexible access to the type of training that they want when they need it.
GIS247 also gives us the flexibility to develop and host tailored training programmes to individual organisations as eLearning.We have developed specific training videos, exercises and supporting documentation to meet specific organisational project needs. These tailored programmes are hosted at GIS247 an only accessible to their 'owner' organisations. This tailored approach gives us the flexibility to provide training programmes that are incredibly thorough and tailored to meet specific requirements.

Through GIS247 we help you to learn without limits.
CONTACT US
+44 (0)115 9336633