Custom Training
Custom Training brings the exciting and flexible option for you to create courses from our course sections, course parts and/or modules.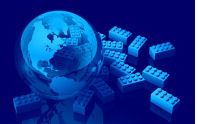 This function permits your GIS247 Training Administrator to generate custom courses by picking and mixing together any of the course sections, course parts and/or separate modules into your own special courses. These can even combine sections from the ArcGIS and MapInfo courses if you have a licence to both.
This function generates a customised data ZIP file containing the data required for all of the exercises from the existing resources that you choose to include in your custom course. Custom courses will only be made available to your company's registered users. We also provide the option for your GIS247 Training Administrator to restrict access to custom courses to specific users from your company. In this way, Custom Courses for your company will be displayed on the Course Catalog for the users you authorise to access those courses.
Please call us or use our Contact Us form for more information. A GIS247 representative will be happy to call you back to discuss your requirements and to provide a quotation for incorporating this functionality within your GIS247 licence. Custom courses remain available whilst your GIS247 licence remains valid.
As per our terms and conditions, any custom courses you build from our resources remain the property of Sological Solutions.